Welcome to K M Finishing, Specialists in Zinc plating and Electroless Nickel in Essex and Suffolk

We are a small family run business based in Manningtree, on the Suffolk - Essex border, which has been providing zinc electroplating services to local industry and private customers from all over East Anglia for nearly 30 years. We do both large contracts and individual small jobs and our skilled staff are able to offer a friendly personal service and advice to our customers to cater for the specific needs some jobs require, including parts for car and motorcycle repairs and small polishing jobs.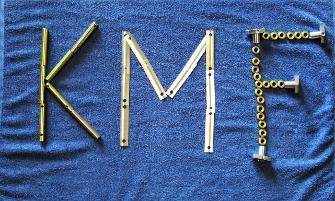 As a small local firm we are easily accessible and have a flexible approach, allowing us to do urgent jobs and have a quick turnaround of work. So - For Zinc and Electroless Nickel Plating do not hesitate to contact us!
Phone:01206 396539
Fax:01206 395880